Do you have a gorgeous friend who you want to encourage to the next step — dating, passion, or even marriage? Have you heard stories about friends who became lovers and then fell head over heels like Romeo and Juliet without the last act?
Are you looking for a happy ending that lasts a lifetime? Maybe there's a woman you've taken out and no matter how glorious the dinner or plans, she just doesn't act like you're a guy and treats you like a pal?
While you can't meet every woman's need for chemical combustion, here are the 5 steps to take when you're in love with a friend, and will get you love and passion as long as you learn where to look for the right partner!
Step 1: Smolder.
The key that works for men as well as for women and it's a state of being — it's not what you say or do.
If you close your eyes right now and imagine yourself in bed with your most favorite lover ever. Think for literally 30 seconds about the passion and joy that you shared on the very best night or day you were together. This is your "Magic Moment" and like an Olympic athlete imagining the perfect dive, you need to practice this and re-live it again and again in order to get yourself ready to smolder like this at dinner.
Just sit there smoldering. Don't say or do anything for 30 seconds.
Step 2: Act playful.
This is the energy that is the most effective with very desirable women because they have enough worship, and you don't want to act like a groupie. So before you get on the phone, get happy. Before you meet for a date, get happy.
Do this without recreational drugs or alcohol, so it's about your vibe and I can teach you about lifting your emotional state up, up, and UP!!!
Step 3. Amuse her.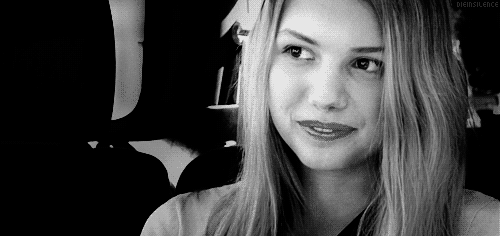 Collegetimes
This is how you ensure that an in-demand woman wants to see you again and again. Most affluent men who don't succeed with women are unable to shift from their business-appropriate conversations to the totally different conversations required on dates and in the bedroom.
Imagine if your business-appropriate wardrobe were glued to you. Would that be sexy? No! So lighten up and be interested not just interesting.
Step 4: Show empathy for her feelings and needs.
This is the key to showing that you actually might be Marriage Material. It's great that you're smart, successful and available. It only counts to a woman with mega options if you are empathetic and beyond.
The man with the biggest HEART wins! I can teach you the actual skill called Empathy that will allow you to connect with her in the deepest and most meaningful way so that she will melt — and that's the first step required for sexual or emotional love to be possible.
Step 5: Close the deal.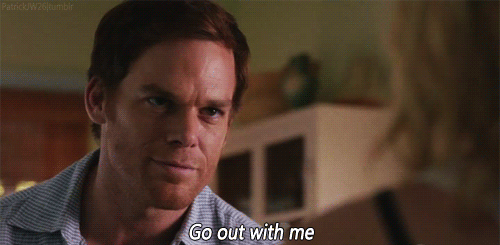 MRWgifs
This is a set of skills that take self-confidence. And if you don't have enough self-confidence, how do you close a deal in the first place?
Aha! That's my secret and I'm happy to share it with you during your free 1-hour telephone session so that you can ask me all your questions about turning friendship into love and passion. If you're really willing to learn this, you will have more romance and passion than you'll have time for because there are millions of women right this minute looking for love!
Warmly, Susan
Let Susan Allan know how she can help you so that you attract, develop, and enjoy more romance, passion and love! This clip from one of her recent television interviews will give you more examples of "How to Make a Woman Fall Madly in Love with You." [[nid:294658]]